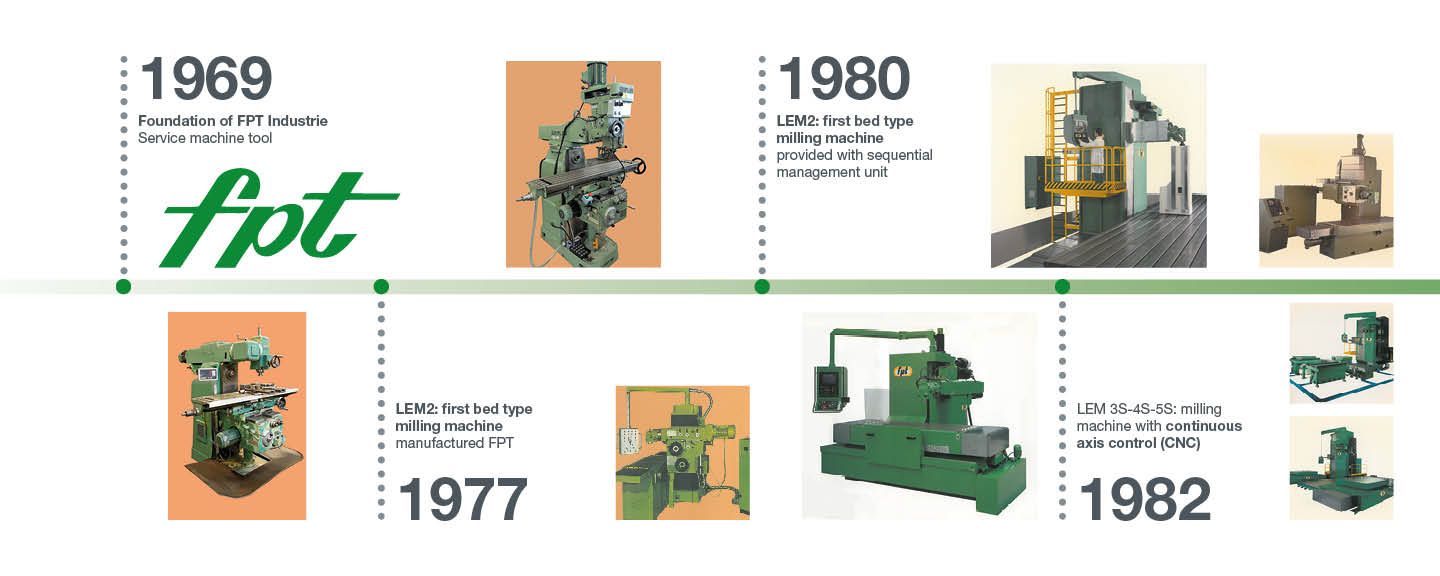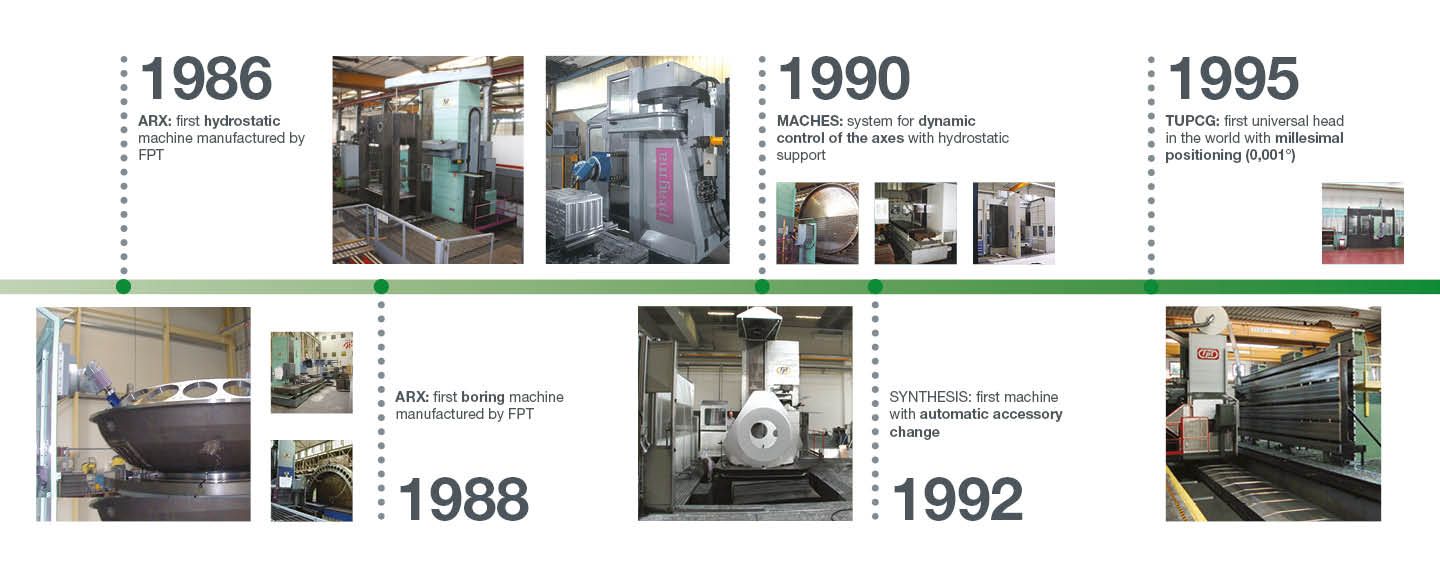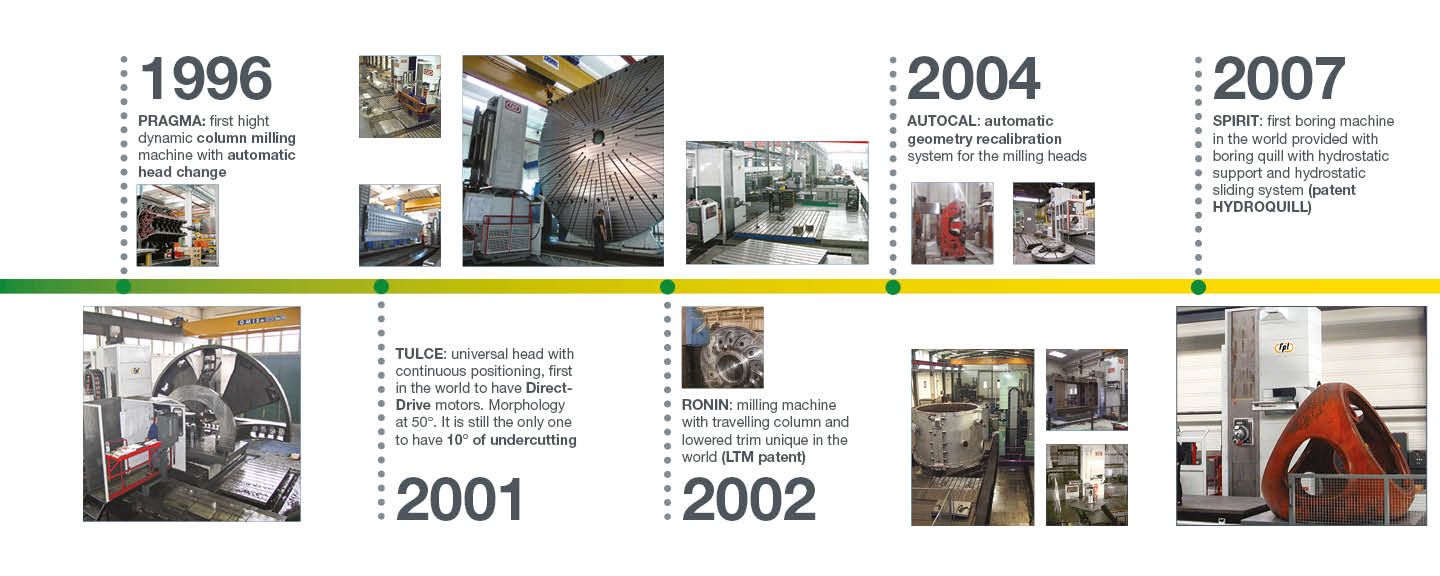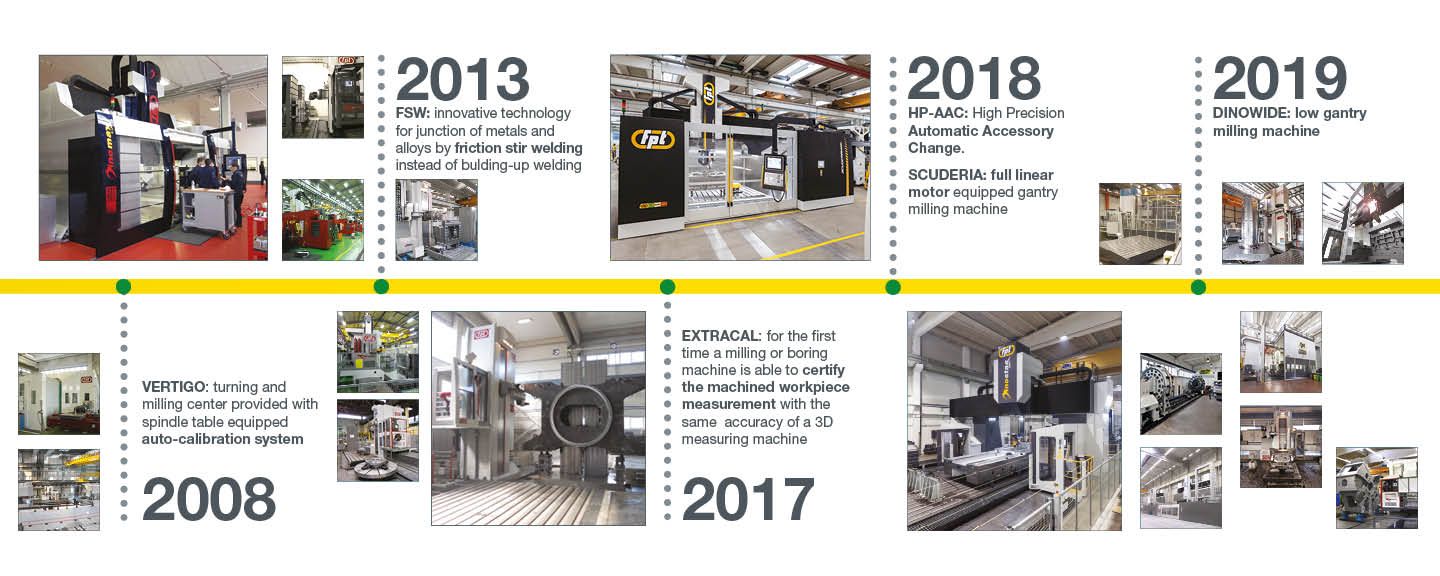 A success history
In the spring of 1969 Antonio Piccolo founded the FPT in Santa Maria di Sala (Venice).
Since then, many things have changed: from a small local company FPT has grown to become one of the most important world companies in the machine tool sector.
The distinctive signs that have characterized FPT for 50 years have been research and innovation, which is why looking along its history it is possible to trace a path of milestones that have marked real points of reference in the sector.